8 best Nintendo DS emulators for mobile
The Nintendo DS console was once very popular. But over time, it left its place to different consoles. Despite this, the legend continues to live among gamers and technology enthusiasts. If you haven't been able to catch up with the Nintendo DS era, but want to experience this era, Nintendo DS emulator applications will come to your aid.
If you want to play Nintendo DS games and want to do it from your mobile device, you need to use a Nintendo DS emulator. Thanks to this emulator, you can open games that belong to the Nintendo DS console. Of course, not every emulator gives the same performance. So you need to use one of the best Nintendo DS emulator options.
1. NDS4Droid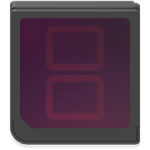 NDS4Droid is the best Nintendo DS emulator app on Android platform. It is a free and open source Nintendo DS emulator option based on DeSmuMe. The emulator supports critical features such as save states. But the controls can be a bit messy, especially in games that require multiple button presses.
Even though it's the best, N4S4Droid is still a bit slow, especially on older and mid-range phones. For this the app includes different frame skipping options to make things a little bit better. The application is ad-free and has wide compatibility.
However, this emulator does not run any of the Pokemon games. It is however compatible with many other Nintendo DS ROMs. In addition, there is no feature such as fast forward in the application. It must be said that it is not generous in terms of updating. Regardless, it's the best Nintendo DS emulator you can use.
NDS4Droid app for Android from here you can download.
2. EmuBox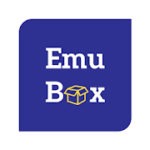 One of the new entrants to the Nintendo DS emulator scene, EmuBox is an all-in-one Nintendo DS emulator option that runs old game ROMs on Android. It supports up to 20 save slots for each ROM. It also allows players to take screenshots whenever they want.
Also, Bluetooth gamepad etc. Allows external control devices, including One of the best things about EmuBox is that it doesn't limit itself to the Nintendo DS. Instead it supports a number of other consoles including PSX, GBA, GBC, NES and more.
EmuBox is one of the first multi-console emulator options on the Android platform. It adopts Google's material design theme to offer the most aesthetically pleasing and intuitive emulator option. In this respect, it is possible to say that the application is extremely innovative.
EmuBox app for Android from here you can download.
3. RetroArch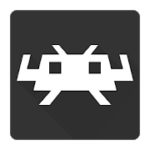 RetroArch is versatile, multi-platform, multi-purpose, free and open source software that works on almost any platform imaginable. It is not only available on Android and iOS platforms, but also on platforms such as Windows, Mac and Linux.
One of the most important aspects of the RetroArch emulator application is that it supports not only the Nintendo DS, but also the original Game Boy, the Game Boy Advance. In addition, it supports a different set of old and new consoles.
RetroArch, on the other hand, only offers a front-end GUI for game engines. That's why you need to download each system's kernel separately for it to work. Some technical knowledge is required for installation. But the emulator lets you run classic games on a wide variety of computers and consoles.
RetroArch app for Android from here you can download. for iOS to the list here you should take a look.
4. DraStic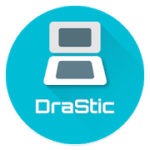 DraStic is another fully functional Nintendo DS emulator application on the Android platform. It lets you play games at full speed on most Android devices. In this respect, it is one of the best Nintendo DS emulator options. It is possible to upgrade the game's 3D graphics to twice the original on high-end phones and tablets.
DraStic also supports various controllers. Other notable features include support for save states, the ability to customize the layout and size of Nintendo DS screens, portrait and landscape modes, and more.
DraStic emulator also supports cheat codes with an extensive database reaching thousands of people. Finally, it also supports fast progress, allowing you to increase your emulation speed. The downside is that there is currently no multiplayer mode as there is no Wi-Fi support.
DraStic app for Android from here you can download.
5. SuperNDS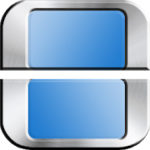 SuperNDS is one of the growing selection of Nintendo DS emulators on the Android platform and is among the newest additions. It works much better on newer Android devices. It offers fast gameplay, good rendering, and relatively error-free graphics. It also supports NDS, ZIP, 7z and RAR file types.
SuperNDS supports all Android versions 5.0 Lollipop and later. However, it is one of those applications that requires a sufficient amount of RAM to run. Games may crash occasionally on older devices with less RAM. Therefore, you need to free up RAM and restart the emulator.
However, it works perfectly on devices with large RAM. It offers great gameplay at full speed with good graphics. It owes its features to be one of the best Nintendo DS emulator options. But as I said, having a modern device with enough RAM should be the reason for preference.
SuperNDS app for Android from here you can download.
6. Free DS Emulator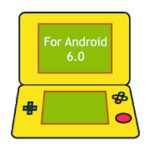 Free DS Emulator is a very useful emulator application especially for old Android devices. This emulator supports lots of NDS titles on Android and offers fast gameplay with good graphics. It supports .NDS, .ZIP and many other file types.
It offers features like saving game states, loading game states, customizable buttons, cheat codes and more. It also supports external controllers, including Nintendo Switch Joy-Cons. Free DS Emulator was originally designed for Android 6.0 Marshmallow but works with Android 4.2 Jelly Bean and higher.
In addition, in line with an update it received in the past, it has made it compatible with most of the existing Android devices. If you want to turn your old phone into a special Nintendo DS game machine, Free DS Emulator will help you a lot.
Free DS Emulator app for Android from here you can download.
7. INDS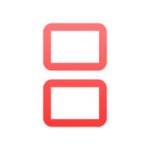 Due to Apple's market policy, it is difficult to find Nintendo DS emulators on iOS devices. It is also necessary to download and install the found ones directly from the developer's site. iNDS is one of the most important applications that can help you in this regard. The app is built on the legendary NDS4iOS and works without jailbreak.
iNDS is compatible for all devices with iOS 14 and above. The only downside of this app, which has important features like automatic recording, in-app customization, video filters, vibration and more, is perhaps that it is not available on the market.
However, the kinds of ROMs required to play do not come with the emulator. So you will need to download Nintendo DS ROM options from different sources. Because iNDS is on the iOS platform, it requires some time and technical knowledge to set up and use.
iNDS app for iOS from here you can download.
8. NDS4iOS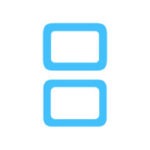 This Nintendo DS emulator application named NDS4iOS is the best application developed for iOS. It is extremely important that it works without jailbreaking. In this way, it is possible to reach more users. It is also optimized not only for iPhone but also for iPad.
The most important feature that makes the NDS4iOS emulator application different from others is that it comes with a built-in browser. Thanks to this browser, you can download Nintendo DS games as ROMs and use them thanks to the emulator. In this respect, it is slightly different from other emulator applications.
NDS4iOS has Dropbox integration and AirPlay support. In this way, emulator synchronization can be made between the phone and the television. Perhaps the only downside to the app is that it is no longer being developed. Therefore, you should know that when you download it, you will have a really old application.
NDS4iOS app for iOS from here you can download.