11 best mobile browsers that protect privacy
Online tracking and confidential data collection has always been a major concern for privacy-conscious users. As many users become more and more aware, they are now turning to browsers that protect privacy. If you want to be one of them, of course, first of all you need to get acquainted with the best privacy-protecting browsers.
If you want to protect your privacy on Android and iOS devices, you may want to prioritize some of the browsers I mentioned. The vast majority of these scanners come from the big names in the market. Below you can find the best browsers for privacy on Android and iOS platforms.
1. Firefox Focus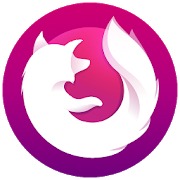 Firefox Focus was originally an add-on. It was developed by Mozilla for the Safari browser. It later evolved into a standalone, minimalist and privacy-focused web browser. Coming with a built-in ad blocker, Firefox Focus is a free and open source browser with tracking protection and content blocking.
Firefox Focus works in incognito mode by default. It is one of the most preferred browsers by privacy-savvy users. Even if the browser has some shortcomings, it will always remain at the forefront as long as privacy is concerned.
Firefox Focus provides automatic privacy by blocking a wide variety of broadcast web trackers by default without any user intervention. In addition, from the moment you exit the browser, visited sites, passwords, cookies, etc. Browsing data will be deleted automatically.
Firefox Focus app for Android from here , if for iOS from here you can download.
2. Onion Browser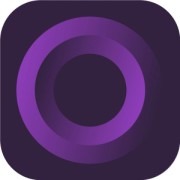 Onion Browser is a free and open source browser that brings the security and privacy of the Tor network to iOS. It was originally developed as a Tor Browser-like browser for iPhone and iPad devices. Tor Project officially recommends using Onion Browser for maximum privacy protection on iOS platform.
Onion Browser encrypts your internet traffic and then sends it to three different parts of the world to hide your real IP address. Because it uses the Tor network, internet service providers and Wi-Fi network operators do not have a chance to monitor their browsing activities.
The browser disables third-party cookies and web trackers to help protect your privacy. Onion Browser is one of the safest, most privacy-focused browsers available on the iOS platform. If you're after maximum privacy, you can count on it.
Onion Browser app for iOS from here you can download.
3. Opera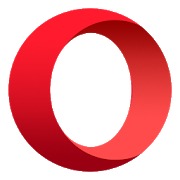 Opera has been a popular browser for years, used on both desktop and mobile platforms. It now comes with an integrated VPN for enhanced privacy. In keeping with the privacy theme, the browser also comes with a built-in ad blocker to weed out annoying ads.
There is also a local downloader, a file manager, QR code reader and barcode scanner accessible from the search bar. There is even the possibility to synchronize files and data between the desktop and mobile versions of the browser.
The Opera browser also comes with integrated infotainment features, including breaking news and trending videos. However, if you want enhanced privacy, you can turn personalization off. It is also very easy to use thanks to an intuitive user panel.
Opera app for Android from here , if for iOS from here you can download.
4. Adblock Browser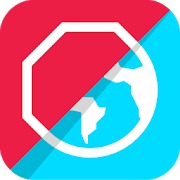 Adblock Browser was developed by the developers of the Adblock Plus extension, which was developed for Firefox and Chrome and has been the scourge of ads. It is built on the Chromium code base. By default, it automatically blocks pop-ups, video ads, and banner ads on most sites.
It is a fast and safe browser that instantly blocks annoying and annoying ads, including open windows, video ads, banner ads, and ads disguised as content. Also, the device may contain cookies, temporary files, etc. It has a mode that prevents it from storing any browsing history, including
Adblock Browser allows some non-irritating ads, which is very important for publishers and content creators to increase their revenue. But you can even block these ads by turning off acceptable ads from the settings section. Also, Adblock Browser browser will prevent ads from downloading to your device.
Adblock Browser app for Android from here you can download.
5. Mozilla Firefox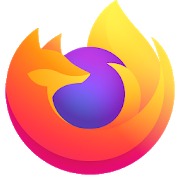 Mozilla Firefox is one of the best browsers for normal use and privacy-oriented use. It is one of the best browsers for privacy on any platform, including Android, iOS, Windows, Mac and Linux. It is a complete browser that can be used quite simply on the mobile platform.
Firefox has full-blown features. It does not compromise on privacy in any way. With privacy and customization at its core, you have the chance to configure Firefox to start in private mode every time. Despite this, it must be said that it is quite heavy (file size, etc.).
On privacy, Firefox directly blocks thousands of different trackers as part of its advanced tracking protection program. It also enables fast sharing, cross-platform synchronization, smart casting to tablet or TV.
Mozilla Firefox app for Android from here , if for iOS from here you can download.
6. DuckDuckGo Privacy Browser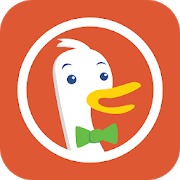 The DuckDuckGo browser was developed by the Incorporation of the same name, one of the leading names in online privacy. It is a full-fledged browser that offers all the features you expect from a modern mobile browser such as tabs, bookmarks and even dark mode on Android and iOS platform.
In addition to these, it is possible to delete the entire web history at the same time with a single touch. The browser has a number of privacy principles. DuckDuckGo Privacy Browser provides a flawless browsing experience with all the features it offers and at the same time it does this with maximum privacy.
DuckDuckGo Privacy Browser also automatically blocks hidden third-party trackers. As expected, it comes with the built-in DuckDuckGo search engine. In addition, it enforces HTTPS connections. It comes with Global Privacy Control, which orders sites not to collect, sell, or share data unless permitted.
DuckDuckGo Privacy Browser app for Android from here , if for iOS from here you can download.
7. Avast Secure Browser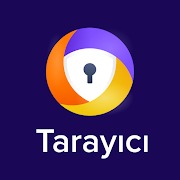 Avast Secure Browser was developed by the Czech cybersecurity firm behind the popular Avast Antivirus software. The browser comes with a built-in ad blocker that automatically blocks ads and web trackers. It also includes a free VPN that protects your data, especially on public Wi-Fi networks.
Other security and privacy features include full encryption, custom search engines, PIN lock, and more. This makes it one of the best browsers for privacy on Android and iOS platforms. Avast Secure Browser offers browsing by encrypting IP, address, browsing history, bookmarks, DNS queries and more.
Downloaded files are automatically encrypted on the device and made accessible through the privacy-focused Media Vault. Other notable features include bookmark sync, customizable browsing, dark mode, privacy-focused media player and video downloader, etc. details are included.
Avast Secure Browser app for Android from here , if for iOS from here you can download.
8. Kiwi Browser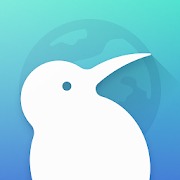 Kiwi is an open-source Chromium and Webkit-based browser that started to be developed over XDA Forums in 2018. Kiwi Browser not only comes with legitimate ad blocking and tracking protection. It also includes crypto theft protection to thwart hackers.
Crypto theft protection means that someone else is using your device to mine cryptocurrencies. Kiwi Browser prevents this. Also, Kiwi is specially optimized to view web pages faster than Chrome or Chromium.
Also, Kiwi Browser supports many non-x86 binary based Chrome extensions. Even if this means that not every extension will work, the application successfully runs many popular add-ons. It has a number of different features such as notification blocking, opening extensions in external applications, custom search engine options.
Kiwi Browser app for Android from here you can download.
9. Brave Browser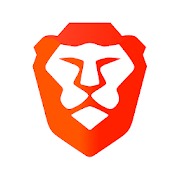 As a project of former Mozilla chief executive Brendan Erich, Brave Browser is a Chromium-based browser. It promises to block ads and trackers by default. There is a growing browser audience day by day. Brave is a browser built with privacy in mind from the ground up.
It blocks trackers, scripts, and ads by default. It automatically forces the HTTPS connection. It also offers a local password manager. It also has features like tracking protection and private browsing.
Brave Browser comes with an integrated cryptocurrency payment platform called BAT. It rewards users with crypto tokens by allowing privacy-respecting ads. Users can choose to spend BAT to support sites, blogs and the creators they love.
Brave Browser app for Android from here , if for iOS from here you can download.
10. Tor Browser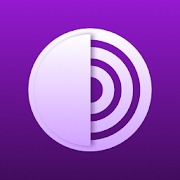 One of the most well-known privacy-focused software among both snoopers and human rights advocates is Tor Browser. It was developed by the Tor Project Incorporation, a Seattle-based nonprofit. It is also funded by the Electronic Frontier Foundation.
Tor Browser is a modified version of Mozilla Firefox, consisting of TorButton, TorLauncher, TorProxy, NoScript and HTTPS Everywhere modules. It routes traffic through the Tor network. It automatically deletes session data such as HTTP cookies and browsing history at the end of each session.
Available on desktop platforms including Windows and Mac, Tor Browser is only available on Android for mobile. Browsing experience tends to be slower than usual as multiple Tor nodes are used to route traffic. Despite this, it is an extremely important browser for privacy.
Tor Browser app for Android from here you can download.
11. Ghostery Privacy Browser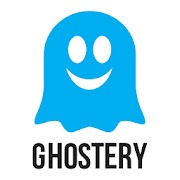 Based on Firefox for Android, Ghostery Privacy Browser is a desktop browser from the developer of the open-source extension of the same name. Like the plugin, the browser is fully open source with code hosted on GitHub.
Ghost Privacy Browser combines ad-blocking and tracking protection with many of Firefox Fenix's features to increase users' privacy. It also includes a private browsing option, which the developers call Ghost Mode.
Users can see who is tracking their data on the sites they visit. They can block or unblock these trackers individually or collectively. Also, it has a built-in ad blocker. It provides a cleaner and faster browsing experience by eliminating intrusive ads and clutter.
Ghostery Privacy Browser app for Android from here , if for iOS from here you can download.